Bon-Ton Borzoi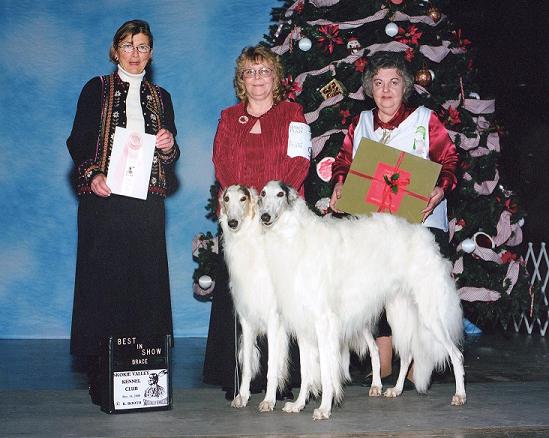 My Favorite things about Borzoi:
Beautiful
Intelligent
Great companion
My Favorite Web Sites
Angelfire - Free Home Pages
Borzoi Rescue Information
Locate Information about Borzoi Here

Hello! Welcome to the Bon-Ton Borzoi WebPages! Bon-Ton Borzoi started back in 1969, when our first Borzoi purchased came from the Del-Jer Kennels, which was located in Burlington, Wisconsin. Del-Jer was purchasing stock from James Barr, at the Sunbarr Ranch, while Mr. Barr had decided to retire from breeding.
My mom (Lorraine Smith) and dad (William Smith) were active members in the Midwest Borzoi Club for many years. Mom and I used to attend several shows before she passed away in 1990.

Although not considered a breeder by any stretch of the imagination, we did have a few litters over the years.

Presently my husband Mike and I are showing 3 lovely youngsters - Edenrock Calaron Zenda Bon-Ton; Justart Majenkir Zabigail at Bon-Ton; and AKC GCH, UKC CH Lagniappe Cajun Zydeco Bon-Ton. We also have Laureate Adr'n Sundance Czina Bon-Ton (major pointed) and Windrift Urban Cowboy CA (Maverick) being loved and residing at our household. Maverick gets to go coursing from time to time.

Zydeco completed his Championship title at the young age of 13 months and his Grand Championship title at 20 months old. Zydeco has had his heart and eyes certified with OFA and is available at stud to approved bitches.

Mike and I grew up and lived in the Midwest area most of our lives and then moved to the lovely state of Tennessee in 2009.

I have been collecting Borzoi artifacts since the early 1970's and have written about these antiques for magazines, including Borzoi International, Borzoi Connection and currently the Aristocrat (Unique Zoitiques), which is a club-owned magazine available online only.

Mike and I are members of the Midwest Borzoi Club and I am a member of the Borzoi Club of America.

Thank you for dropping in and I hope you enjoy your dogs; whether they are Borzoi or not.

AKC Grand Champion/UKC Champion LAGNIAPPE CAJUN ZYDECO BON-TON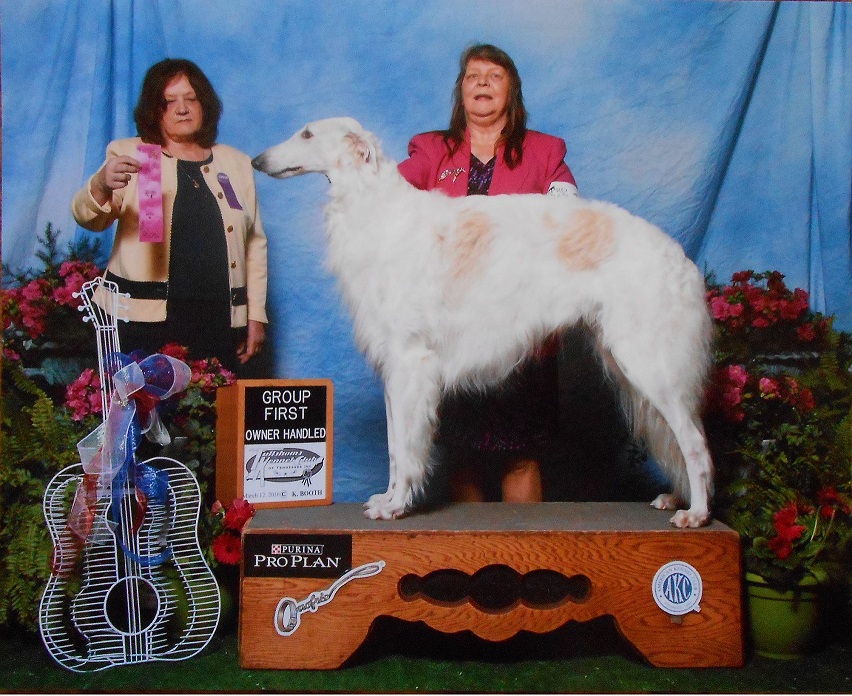 EDENROCK CALARON ZENDA BON-TON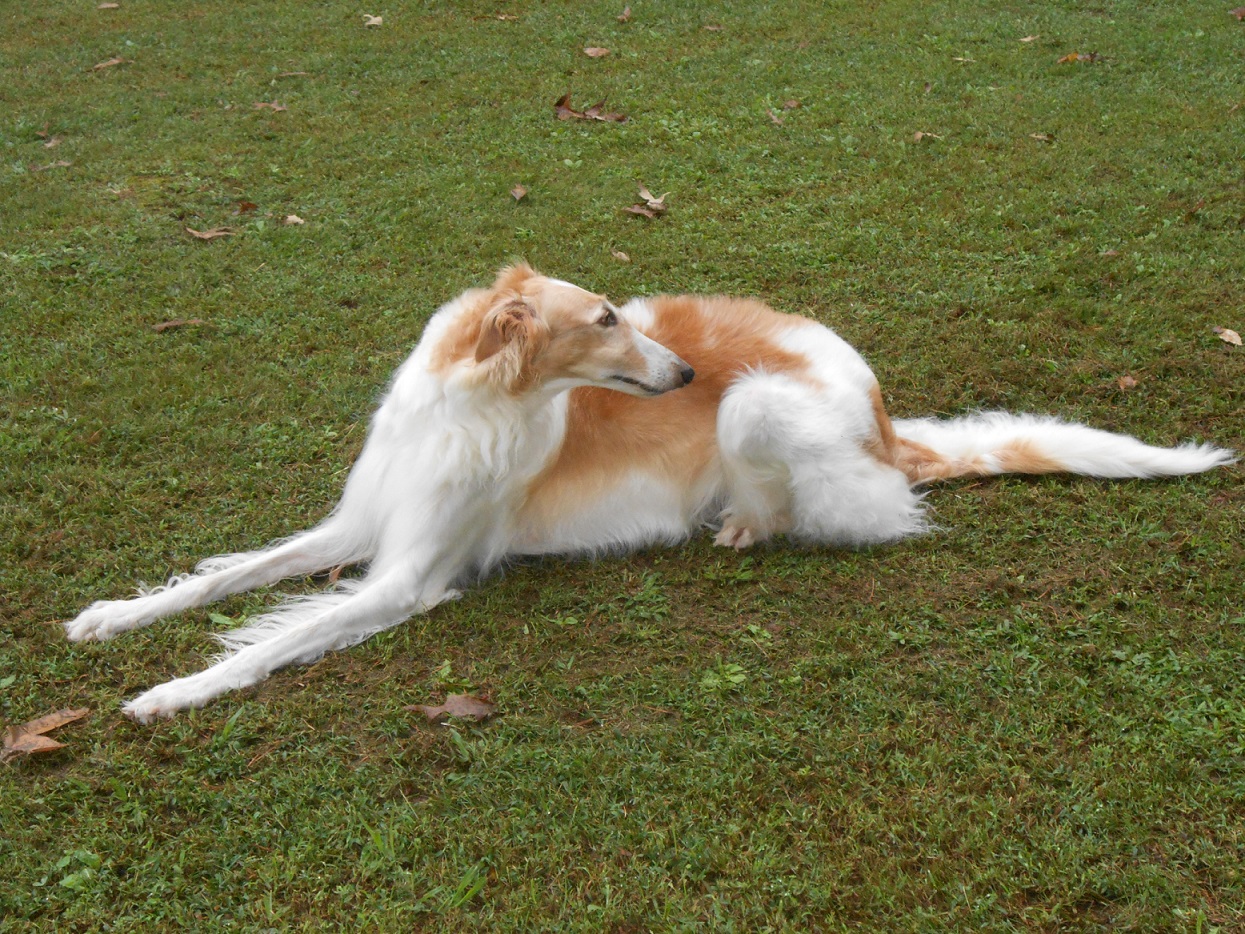 Email: borzoi@mc.net